Year: 1983
Country: USA
Genre: Feature, Classic
Quality: DVDRip
Language: Original
Director: Fred J. Lincoln
Studio: Caballero
Starring: Anna Ventura, France Lomay, Lisa B., Lisa Cintrice, Mai Lin, Natasha, Sharon Kane, Tiffany Clark, Alan Adrian, Dave Ambrose, Jamie Gillis, Joey Silvera, Michael Bruce
Description: Everyone should see That's Outrageous! The women are gorgeous, seductive and sexually hot. Richly entertaining, burning sex and beautifully done. A must see for everyone!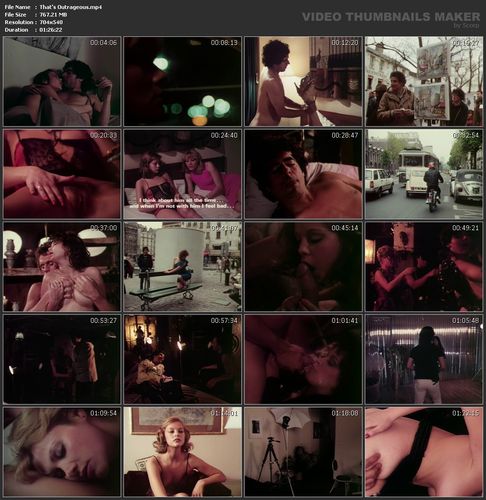 File Size: ~750MB
Resolution: 704×540
Duration: 86 min
Format: mp4
Download Link(s):
Thats Outrageous.part1.rar – 255.7 MB
Thats Outrageous.part2.rar – 255.7 MB
Thats Outrageous.part3.rar – 255.7 MB
Tags:
Alan Adrian
,
Anna Ventura
,
Caballero
,
Dave Ambrose
,
English
,
France Lomay
,
Fred J. Lincoln
,
Jamie Gillis
,
Joey Silvera
,
Lisa B.
,
Lisa Cintrice
,
Mai Lin
,
Michael Bruce
,
Natasha
,
Sharon Kane
,
Tiffany Clark
,
USA
,
Vintage