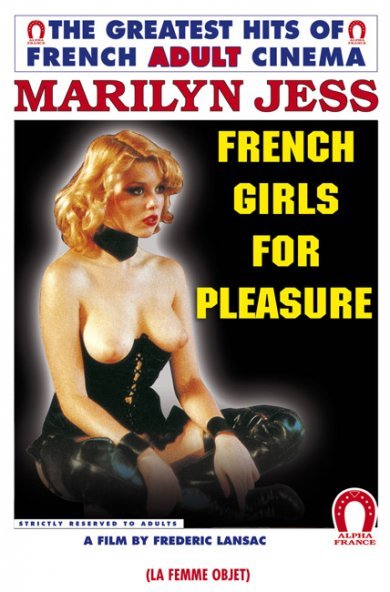 Year: 1980
Country: France, Canada
Genre: Classic, Feature, Comedy
Director: Francis Leroi, Claude Mulot
Studio: Alpha France
Starrong: Marilyn Jess, Richard Allan, Penelope Lamour, Sylvia Bourdon, Beatrice Harnois, Ellen Earl, Nils Hortzs, Vicky Messica
Description: The demonic and tragic odyssey of a sex fiend. Victim of an insatiable thirst for copulation, the imaginative Richard Allan invests Marilyn Jess – epitome of femininity, instrument of all fantasies- to quench his multiple desires. Before our unbelieving eyes he brings another divine being -a black goddess- into the picture.
Quality: DVD5
File Size: ~4300MB
Video: 720×576 4/3 5186 kbps 25000 fps
Audio: French, English: AC3 Dolby Digital, 48000Hz, 2ch, 192kbps
Duration: 1 hour 22 mins
Download Link(s):
La Femme Objet.part01.rar – 400.0 MB
La Femme Objet.part02.rar – 400.0 MB
La Femme Objet.part03.rar – 400.0 MB
La Femme Objet.part04.rar – 400.0 MB
La Femme Objet.part05.rar – 400.0 MB
La Femme Objet.part06.rar – 400.0 MB
La Femme Objet.part07.rar – 400.0 MB
La Femme Objet.part08.rar – 400.0 MB
La Femme Objet.part09.rar – 400.0 MB
La Femme Objet.part10.rar – 400.0 MB
La Femme Objet.part11.rar – 92.1 MB