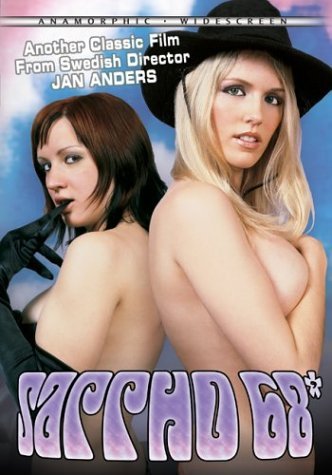 Year: 1968
Country: USA
Genre: Classic, Feature, Lesbian
Quality: DVDRip
Language: Original
Director: Jan Anders, Nick Phillips
Studio: C.I.T. Films
Starring: Gary Boyd, Janice Kelly, Myrna Lorni
Description: From 70's Swedish adult film director Jan Anders, comes a deep, penetrating piece of artful vintage erotica! A probing examination of woman-to-woman pleasures, Sappho '68 was a groundbreaking adult film that balanced artful, tasteful filmmaking with the seductive innocence of the soft core nudie-cutie genre. Showcasing the ample charms of 70's erotic/exploitation cinema legend Uschi Digard!
Jennifer Bradley (played by Barbara Corey AKA Janis Kelly AKA Petra Andrews, an ex-roommate of Sharon Tate who also met an early tragic demise!) is a small town girl who moves to the big city to find success as a photographer where she is swept away by San Francisco's thriving sexual revolution.
Unsatisfied with her male relationships, she chooses to frolic with one of her sexy female models, Belinda. Together they discover and experience the unbridled passions, pleasures, and tragic pitfalls of unrestrained sexual freedom!
File Size: ~500MB
Resolution: 704×400
Duration: 63 min
Format: avi
Download Link(s):
Sappho 68.part1.rar – 256.3 MB
Sappho 68.part2.rar – 256.3 MB